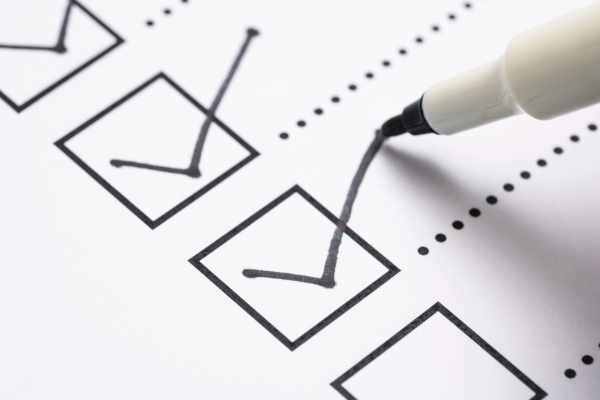 I have been talking to several people about what I would like to see in Tableau over the coming years. This is a tough question, but as of today, I wanted to share my thoughts with you all, and who knows, hopefully, Tableau will have a read of this and find my ideas interesting.
Disclaimer: I do not work for Tableau, and while I do work for a Tableau Delivery Partner, all of the following is based on what I would like to see emerge in the coming years. Please do not make decisions based on the following article.
Next Wave of Functionality
I have been in the Business Intelligence and Data Management space for around 15 years. I have worked on databases, data warehouses, data visualisation and everything in between, and can honestly say, that I have never enjoyed using a product as much as I do Tableau. Tableau is truly the best-of-class solution for Data Discovery, Data Visualisation and Self-Service Analytics and lives up to their mission of helping people see and understand data.
However, no product is perfect, and in the coming years, I would like to see the following three additions/enhancements; it is my wish list after all.
Enterprise Data Management
Enterprise Data Management is becoming more and more complicated and I believe that organisations will start looking for a single-vendor approach as opposed to combining multiple solutions. As such, I would like to see Tableau go complete end-to-end in the Enterprise Data Management space.
I am talking about having a Database Platform, for example, HyPer as a Database Product where other tools can connect to; Merlijn Buit brought this up in our conversation and I have been thinking about this since. To add to this, a solution for Master Data Management, Reference Data Management, Meta Data Management and Enterprise Search.
These will collective allow Tableau to become even more strategic than it has already become and add further value to organisations.
Data Streaming and Real-Time CEP Capabilities
My previous projects included Smart Cities and Internet of Things (IoT) and I now fully appreciate the vast amounts of data that will be coming into our organisations.
While Tableau does handle large amounts of data and has the capability for incremental data updates, I would love to see enhanced Real-Time and Complex Event Processing (CEP) capabilities. For example, imagine if we could enable Kafka Queues on our Tableau Server, and once data arrives at this queue it gets directed through a Tableau CEP and gets added to the relevant Hyper Extract, after which, the Tableau Worksheets based on this HyPer Extract will perform asynchronous view refreshes.
This would allow for more real-time and operational dashboards, which is something I am asked about more and more.
Improved Templating
Make no mistake, you can build some awesome dashboards in Tableau; just check out Tableau Public for evidence of this. However, I think that the Templating side of Tableau has room for improvement, and I would like to take it a step further and ask for a Tableau Template Marketplace.
Today you can go onto Google and search for thousands of templates that you can purchase and use to give an amazing, and profession, look and feel; trust me, I have spent hundreds (if not thousands) of dollars on Bootstrap and PowerPoint Templates, and will keep doing so as this is a great time saver.
Imagine if Tableau can facilitate something like this? It would bring a whole new level of graphics design to Tableau; being able to browse a marketplace for a Template, and then to purchase it, and have them immediately available for you to use. Imagine if your organisations purchases or produces a template for corporate use that can simply be applied?
Next Acquisitions
I have written an article about the four Tableau Acquisitions: InfoActive, HyPer, ClearGraph and Empirical Systems. However, this is where I will put on my wish list three additional acquisitions I would love to see Tableau make.
Enterprise Data Management Platform.
As mentioned above, I believe that Tableau would really benefit by working in the Enterprise Data Management, as such, I think that it would be great for Tableau to have to an Enterprise Data Management Solution which includes Master Data Management, Reference Data Management, Data Governance, Data Quality and Enterprise Search.
A possible company that spring to mind is Talend. Talend enables companies to transform by delivering trusted data at the speed of business. Talend offers a single suite of data integration and data integrity apps that accelerates the availability of trusted data throughout the organization.
However, with a Market Cap of $1.49 billion, which may be a bit too much, as Tableau will have to fork out $2 to $3 billion for this acquisition.

Talend: https://www.talend.com
Artificial Intelligence / Machine Learning Platform
Tableau did purchase Empirical Systems in June 2018 which I believe added the ability to leverage automated artificial intelligence in their products. I do anticipate that we will see more artificial intelligence based features in the coming product releases, however, I think all these new features will be based on end users and not AI and ML specialists.
As the world becomes more data-driven and artificial intelligence and machine learning takes centre stage, I think there will be a need to allow for more bespoke and custom solutions to supplement the visual and data discovery power of Tableau, and a possible company that comes to mind is H20.
H2O is open-source software for big-data analysis. It is produced by the company H2O.ai. H2O allows users to fit thousands of potential models as part of discovering patterns in data. The H2O software runs can be called from the statistical package R, Python, and other environments. It is used for exploring and analyzing datasets held in cloud computing systems and in the Apache Hadoop Distributed File System as well as in the conventional operating-systems Linux, macOS, and Microsoft Windows. The H2O software is written in Java, Python, and R. It is graphical-user-interface is compatible with four browsers: Chrome, Safari, Firefox, and Internet Explorer.

H2O.ai: https://www.h2o.ai
Data Literarcy Educational Organisation
Without a doubt, Tableau is one of the leading influencers in the data literacy movement. However, I think Tableau should not just play a role as an influencer, but actively take the lead in educating and training future generations. I think Tableau should spin off a new division of the organisation to solely focus on Data Literacy, and this can be done with the acquisition of DataCamp.
DataCamp's is an online learning platform focused solely on data. DataCamp's mission is to help individuals and companies at every step of their journey to become data fluent by building the smartest data science education platform out there.

DataCamp: https://www.datacamp.com
Summary
As stated in the introduction to this article, I am not a Tableau employee, and nor am I privy to future strategy or acquisition targets.
In this article, I expressed my personal dream for Tableau and the areas which I would be focusing on if I was in the driver's seat. Please do let me know what you think about this? What features would you like to see in Tableau? and more interesting, which companies do you think Tableau should look at acquiring?