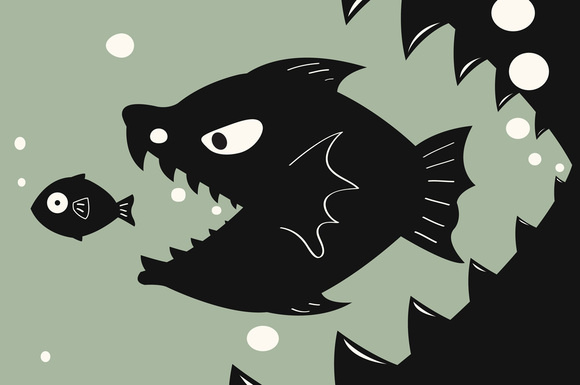 In 13 years, Tableau has grown, gone public, and at the point of writing this article, has a market Capitalization of $7.86 billion. But despite this, Tableau has not acquired many companies, but here is a list of companies that Tableau has acquired.
Tableau Acquires Infographics Startup Infoactive
AUGUST 4, 2015
Tableau Software today announced it has acquired Infoactive, an infographics web app startup based in Montreal.
"Our goal at Infoactive was to blend our passion for data and design to help people make sense of information," said Trina Chiasson, CEO of Infoactive. "We've always admired Tableau's mission to help people see and understand data and we're thrilled to work together to pursue our shared vision."
We have not seen much from this acquisition in terms info graphics integration of output. I do think that having the ability to build fantastic info graphics would have been a big bonus to the Tableau offering, especially for Tableau Public.
Read more at https://www.tableau.com/about/press-releases/2015/media-alert-tableau-acquires-infographics-startup-infoactive
Tableau Acquires HyPer
MARCH 10, 2016
Innovative High Performance Database System to Integrate with Tableau Products
Tableau Software [NYSE: DATA] today announced it has acquired HyPer, a high performance database system initially developed as a research project at the Technical University of Munich (TUM). As part of the technology acquisition, Tableau will add key technical personnel and plans to establish a research and development center in Munich and expand its research into high performance computing.
HyPer is a fast main-memory database system designed for simultaneous OLTP and OLAP processing without compromising performance. It also unifies transactions and analysis in a single system, and when coupled with Tableau will help customers take visual analytics closer to the transactional systems that underlie most businesses.
Read more at https://www.tableau.com/about/press-releases/2016/tableau-acquires-hyper
As of Tableau 10.5, Hyper replaced Tableau's Data Extracts and provided a boost in terms of performance, apart from this, I wonder how else Hyper will be leveraged by Tableau? maybe in machine learning? or other products that are in the pipeline?
Tableau Acquires Natural Language Query Startup ClearGraph
AUGUST 9, 2017
Acquisition accelerates plans to add natural language into Tableau platform, helping more people interact with data naturally
SEATTLE, WA – August 9, 2017 – Tableau Software (NYSE: DATA) today announced it has acquired ClearGraph, a cutting edge Palo Alto startup that enables smart data discovery and data analysis through natural language query technology. Tableau plans to integrate ClearGraph's technology into Tableau's products, making it even easier for more people to interact with their data by using natural language to ask questions and search for insights.
"We are thrilled to bring the ClearGraph team to Tableau to enable people to ask questions of their data using natural language," said Francois Ajenstat, Chief Product Officer at Tableau. "Natural language queries will make it easier for more people to interact with Tableau, whether you're an executive who needs an answer quickly, or on a mobile phone and want an answer from your data on the move. We're excited about this acquisition as the ClearGraph team shares our mission and is aligned with our innovation perspectives on conversational analytics."
Read more at https://www.tableau.com/about/press-releases/2017/tableau-acquires-natural-language-query-startup-cleargraph
We have not seen much yet with regards to Natural Language Queries, given the fast integration with Hyper and increased data speeds, having a natural language way of automating basic queries would be a pretty awesome feature. Especially, if added as a feature of the Tableau Server Product.
Tableau Acquires Empirical Systems
JUNE 13, 2018
AI startup originated at MIT; will bring sophisticated statistical analysis and automatic data insights to Tableau platform
Tableau Software (NYSE: DATA) today announced it has acquired Empirical Systems, a pioneering artificial intelligence startup that originated at the Massachusetts Institute of Technology (MIT) Probabilistic Computing Project. With Empirical Systems' automated statistical analysis technology integrated into the Tableau platform, Tableau customers will more easily gain insight into their data, without needing to manually build the complex underlying data models that would otherwise be necessary.
"We are thrilled to welcome the Empirical team to Tableau to help us bring AI-powered analysis to the masses and enhance the way people interact with their data," said Francois Ajenstat, Chief Product Officer at Tableau. "Automatic insight generation will enable people without specialized data science skills to easily spot trends in their data, identify areas for further exploration, test different assumptions, and simulate hypothetical situations. Empirical shares our vision of delivering deeper insights to more people through smart analytics, and we're eager to bring their tremendously talented team to Tableau."
Read more at https://www.tableau.com/about/press-releases/2018/tableau-acquires-empirical-systems
Now we are talking. AI and Machine Learning is all the rage these days, and I think it is time for the market at large to leverage these technologies more i.e. going from bespoke to commodity. While you can integrate Tableau with R and Python to do some data science calculations, having something native and user friendly would be a welcome bonus to the Tableau Desktop product line. This also might be a big differentiated offering between Tableau Desktop and Tableau Public.
Summary
I think the acquisitions make it an exciting time for Tableau fans, but I cannot help but think there has been some missed opportunities and possible exciting prospects in the future:
Missed Opportunity:
Enterprise Data Management Solution – Pentaho (acquired by Hitachi) or JasperSoft (Acquired by TIBCO) would have given Tableau end-to-end capabilities from bytes to data visualisations.
Alteryx – As much as I see the promise of Tableau Data Prep, I cannot help but wonder why Tableau did not acquire Alteryx; the partnership is good, and a lot of cross over in customers.
Revolution R – now owned by Microsoft, could have given a fully integrated and give a user-friendly way of adding advanced data analytics capability to Tableau.
Enterprise Search Solutions – Attivio or Lucidworks would allow Tableau to scour and search your enterprise and turn that data into actionable data. Right now, I think enterprise search is probably too expensive.
These opinions are all my own.